Body and Beyond Detox
It's my favorite time of year!
As the scorching summer mellows into the crisp fall, it's the perfect time to take a moment and check in with ourselves. How are you feeling? Perhaps the summer fun has left you feeling a bit out of sorts and you're ready to focus inwards and get back to feeling great. September, not January, has always felt like the beginning of the year for me. I suppose it's all those years of school. But as the temperatures drop, my energy and focus increase and I'm ready to make some changes. Are you looking for a fall reset?
I've put together 21 tips for reducing the toxic load on your body. Take them one at a time. They're meant to be easy yet effective to show you that supporting your body isn't difficult. It just takes a little thought and initiative. I'm calling it the 21 Day Body and Beyond Detox program. Bookmark this post so you can refer back to the daily tips!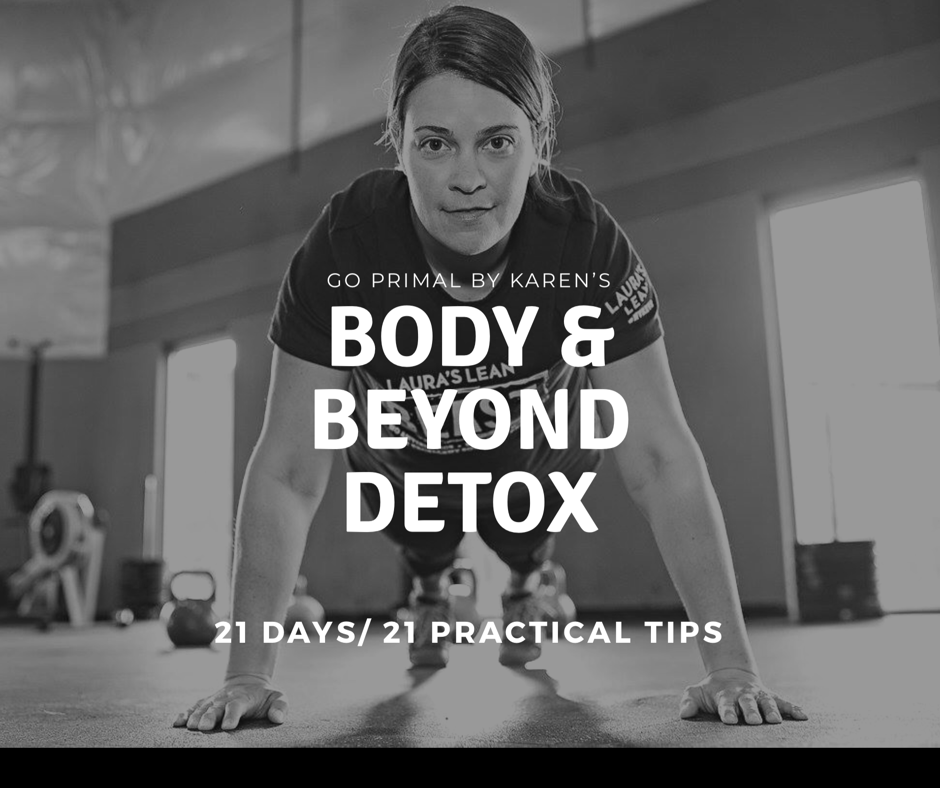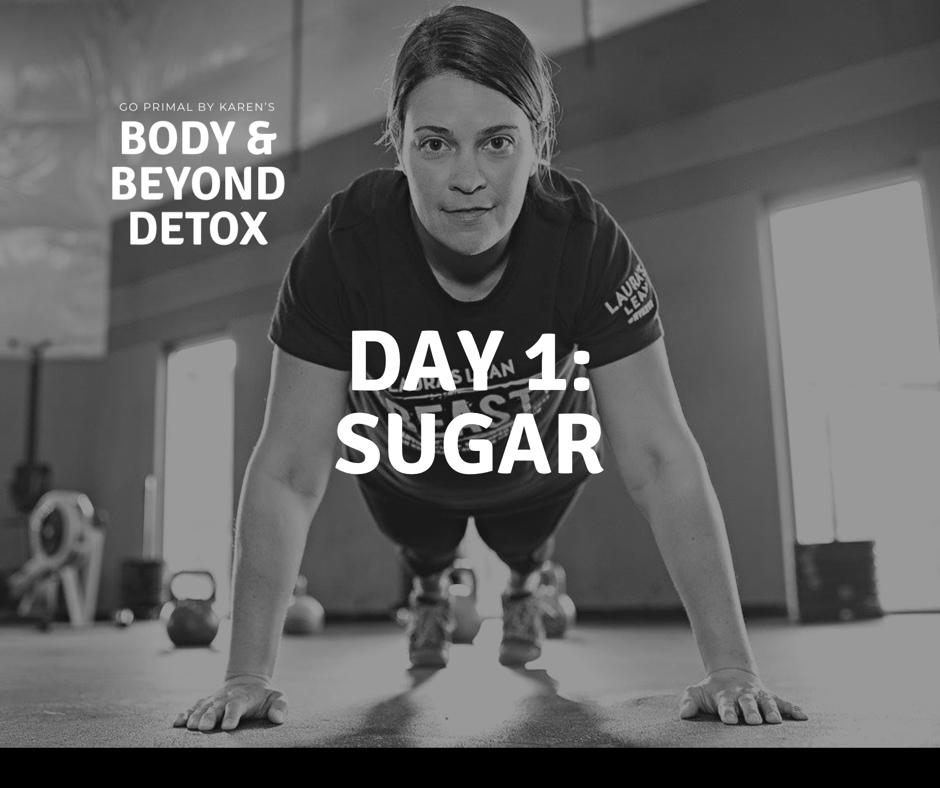 Learn 5-6 names for sugar. Added sugar is a major stressor on the body. It impairs our immune system, takes nutrients out of the body, and can lead to weight gain.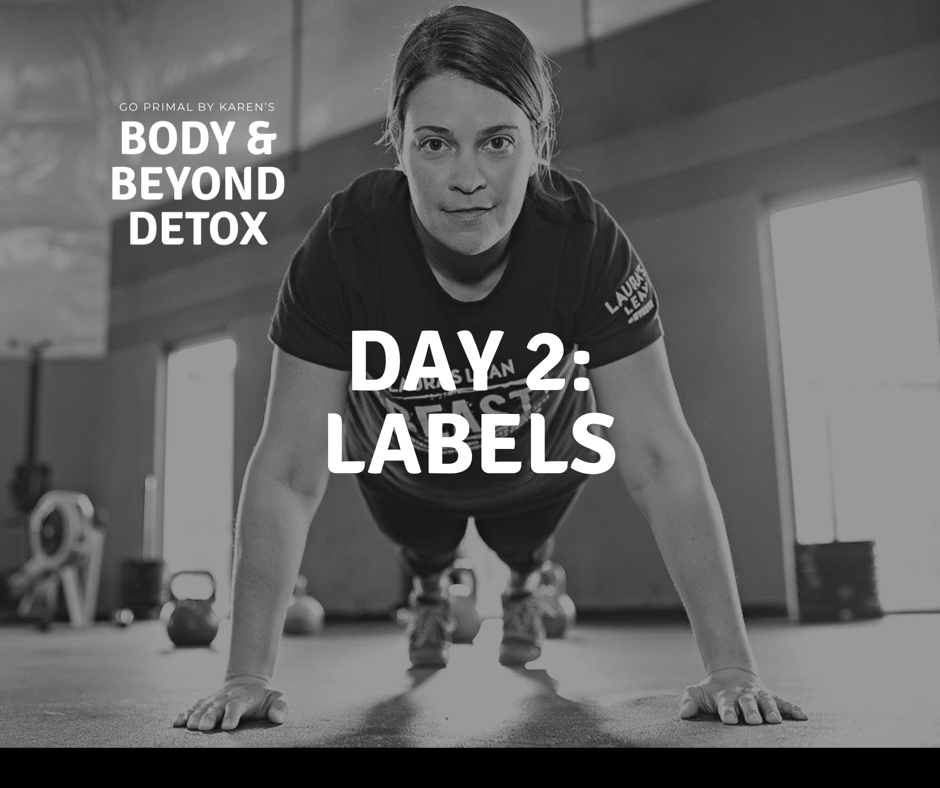 Read the labels of everything you eat today. Be vigilant for any added sugars. Look for a better option if the items have added sugar.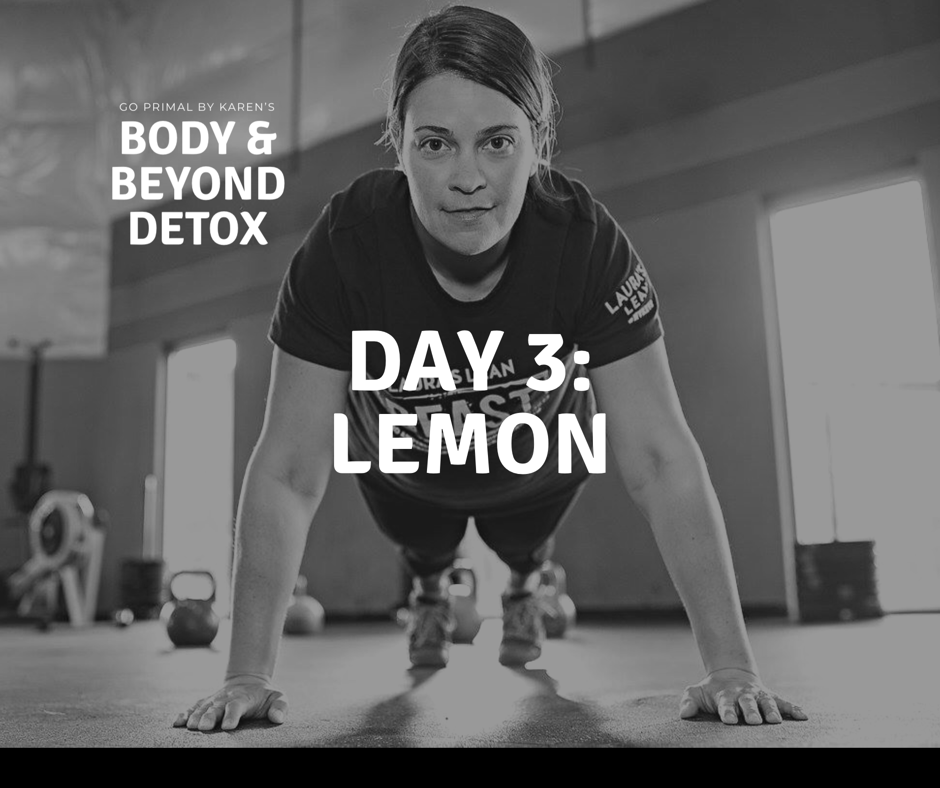 Add fresh lemon to your water. Lemon helps protect the body from toxins with its high vitamin c content.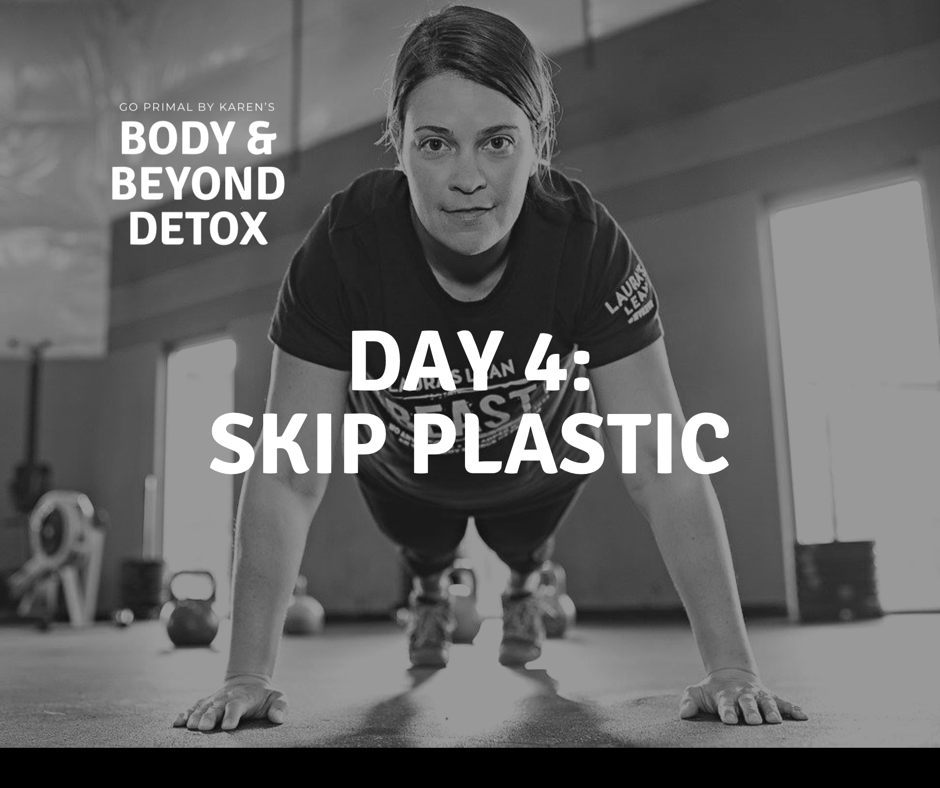 Don't eat or drink anything out of plastic today. Plastics leach harmful chemicals into our food and water. Consider upgrading your lunch containers to glass like these http://glasslockusa.com/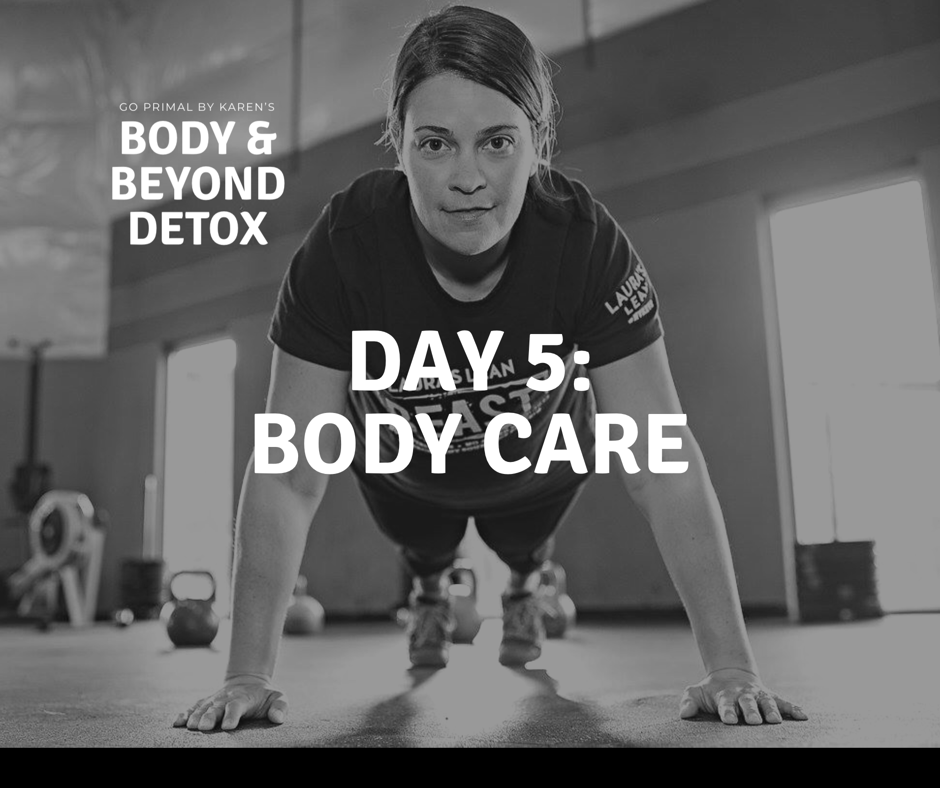 Pick three of your body care items (shampoo, face wash, toothpaste, soap) and look them up on EWG.org/skindeep. If you don't see them there, research the ingredients on your own.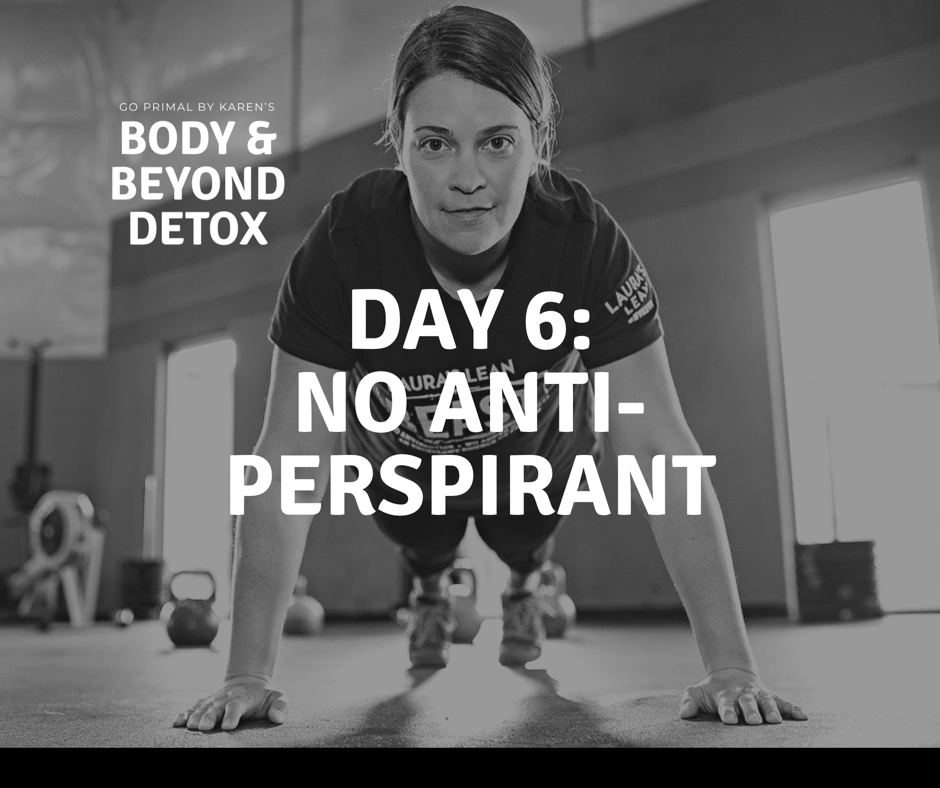 Skip the anti-perspirant today. The anti-sweat component is aluminum which can be toxic to the body. Research safer deodorant made without aluminum like Schmidts or Primally Pure https://primallypure.com/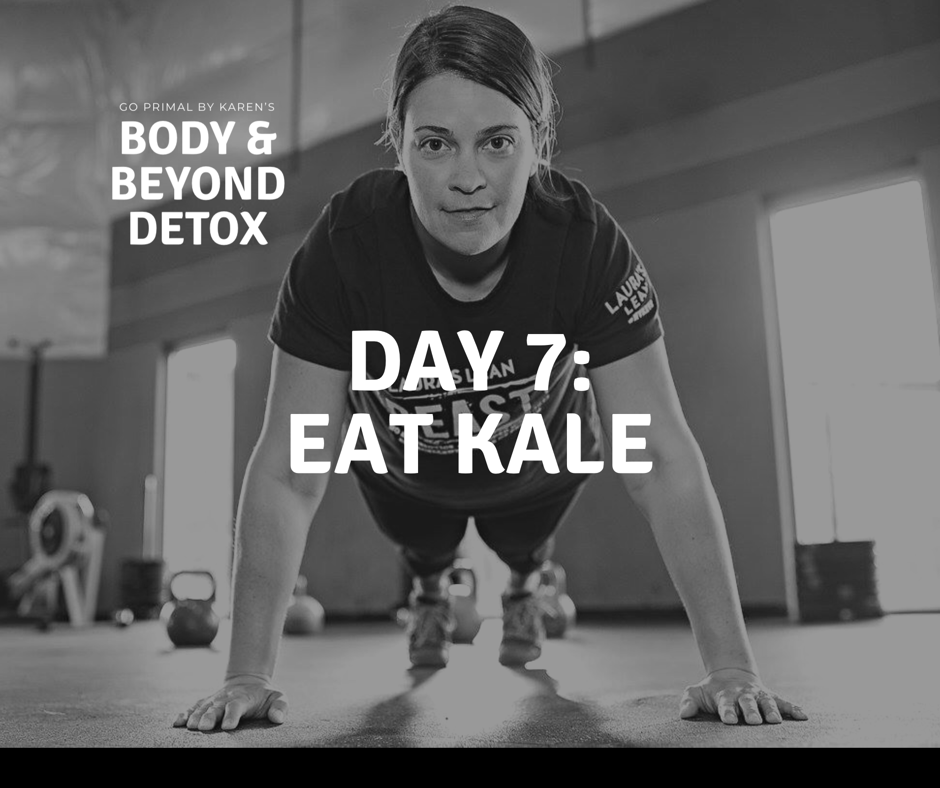 Buy three cruciferous vegetables at least one being kale. (Kale, broccoli, cauliflower, collard greens, Brussel sprouts) These are high in sulfur and support our liver's detox function.
Make Cream of broccoli soup recipe (dairy-free) http://www.goprimalbykaren.com/blog/2015/2/11/paleo-cream-of-broccoli-soup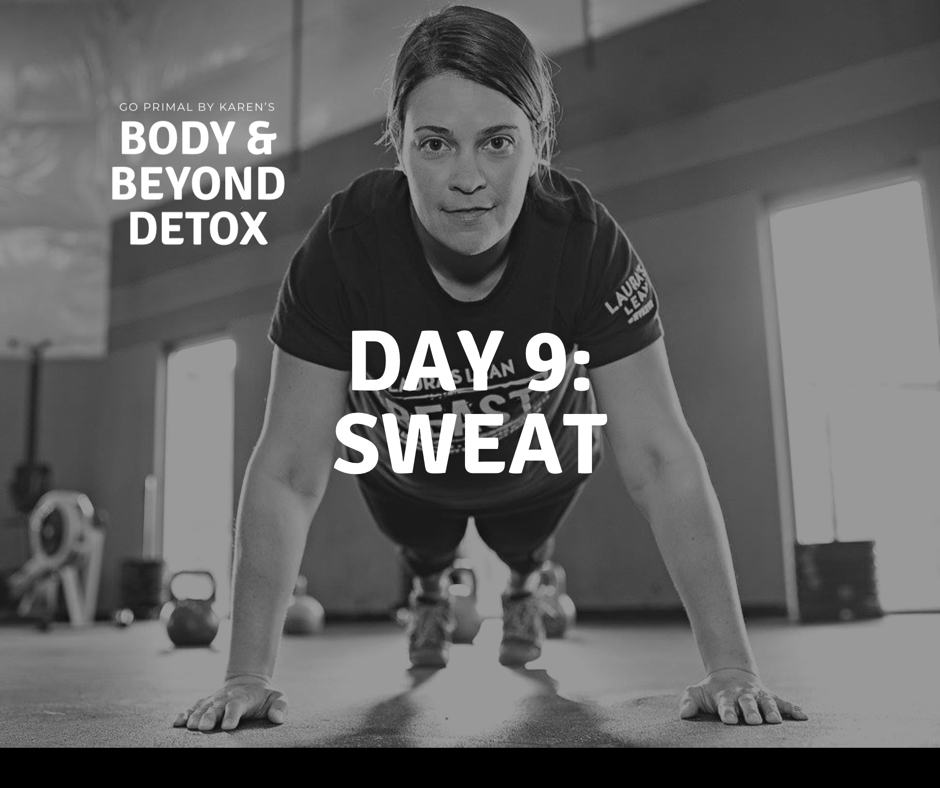 Sweating is one way our body gets rid of toxins. Find an infrared sauna you can use and get out there and exercise.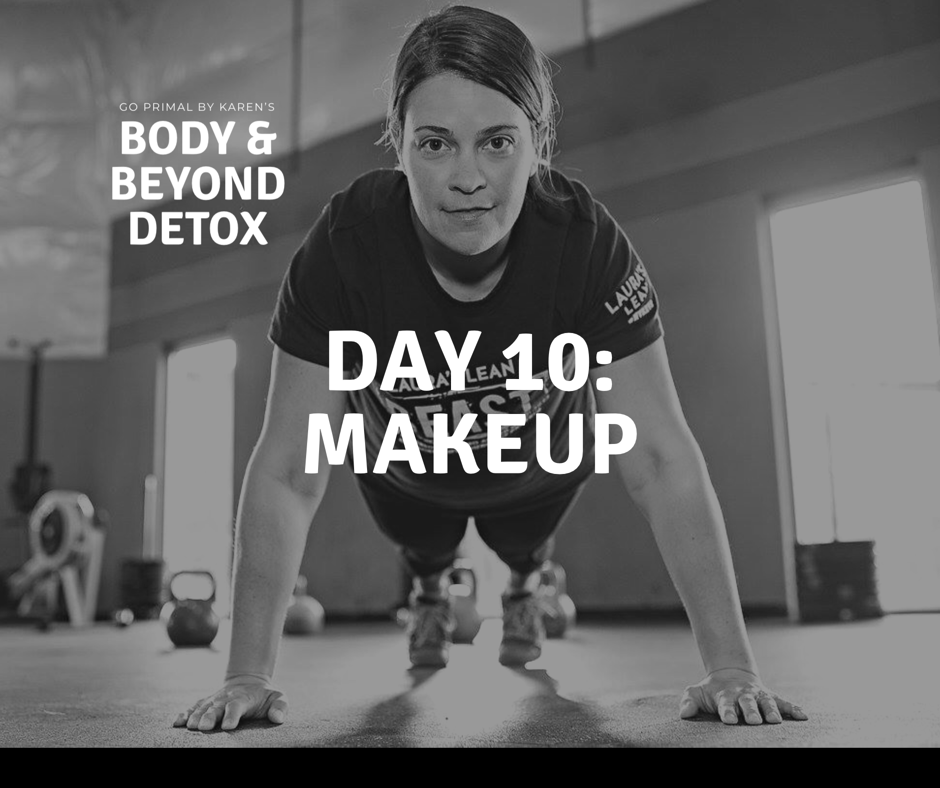 1. Pick three makeup items (mascara, foundation, eyeshadow, lipstick, eyeliner, etc…) and look them up on EWG.org/skindeep. If you don't wear makeup, choose three more personal care items to research.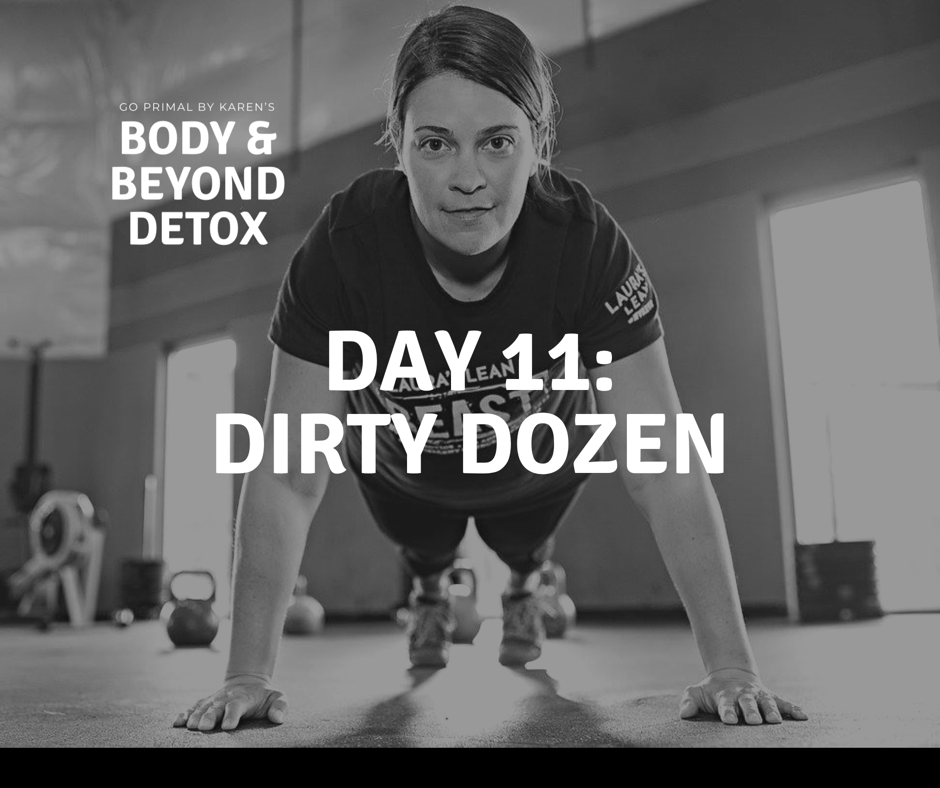 Reduce your exposure to pesticides by avoiding the dirty dozen of fruits and veggies most highly sprayed. Print out the dirty dozen list and ring it with you to the grocery store this week.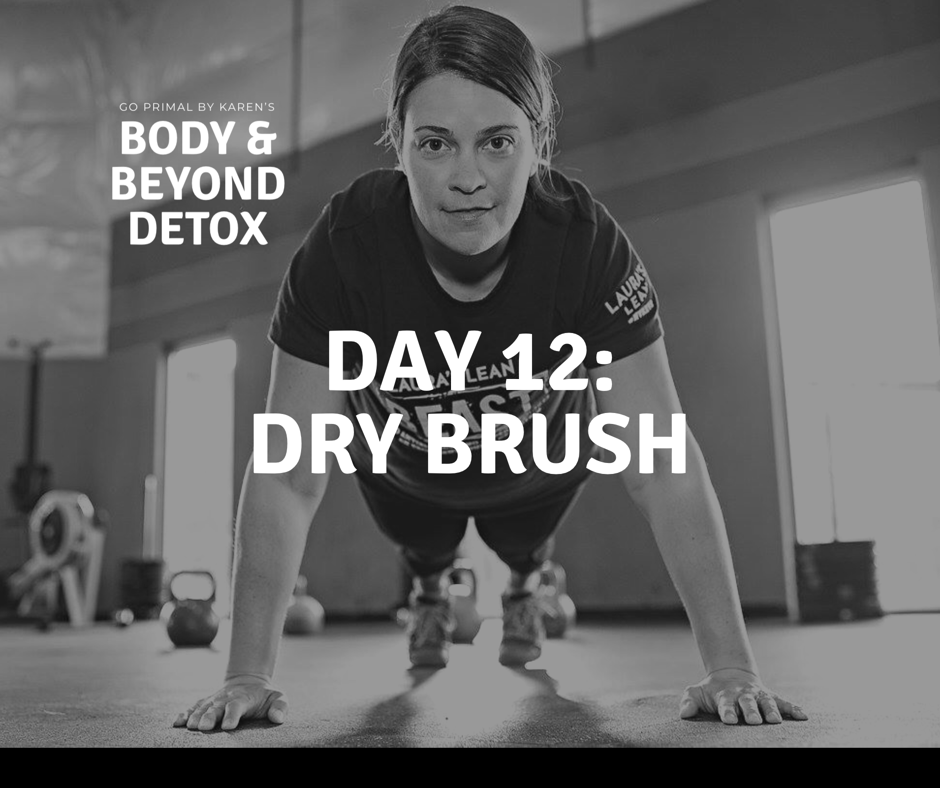 Dry brush today to help get the lymphatic system moving. This helps clear debris and toxins from our bodies.
Take 5 deep breaths every hour. Our lungs help us get rid of toxins.
Make sure your dinner includes quality protein. Aim for the size of your palm. Protein contains taurine, methionine, cysteine, and other sulfur compounds necessary for detoxification, immune support, and antioxidant protection.
Drink at least half your body weight in ounces of filtered water today. This helps our kidneys flush out toxins.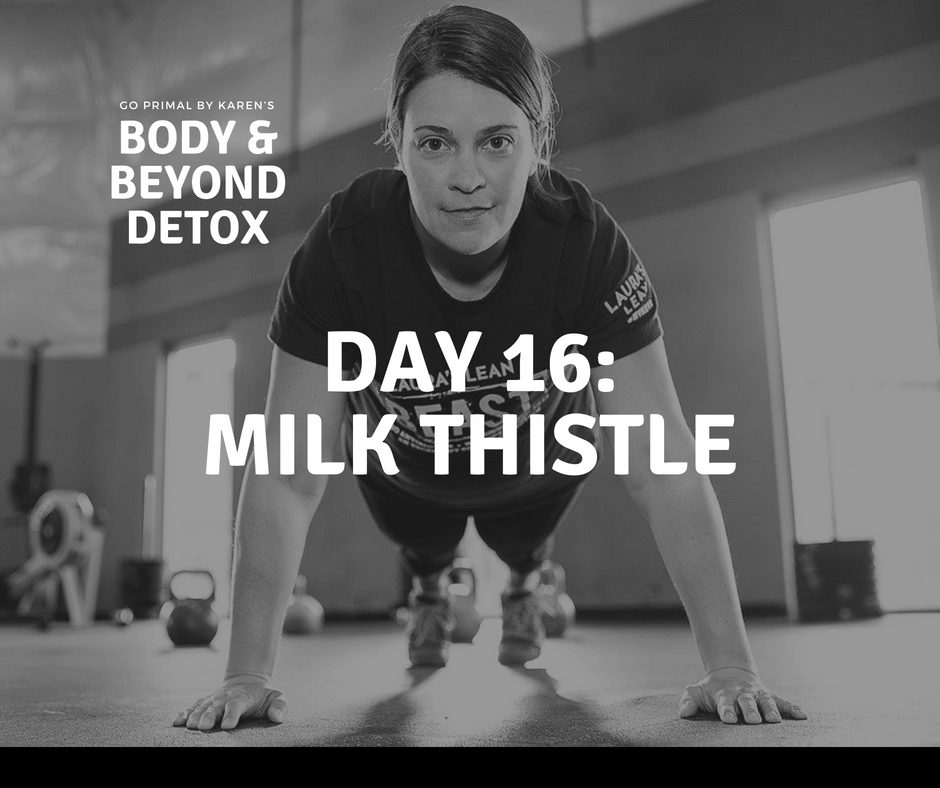 Sip milk thistle tea this evening. Milk thistle supports the liver and its detoxification function.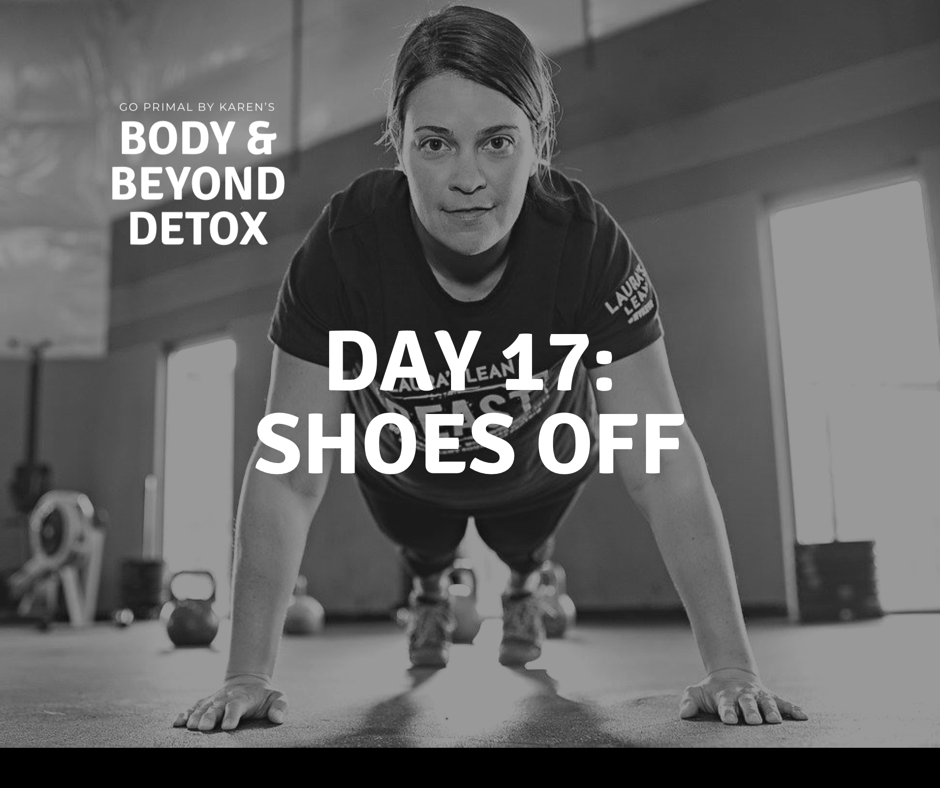 Take your shoes off before entering your house. This cuts down on toxins in the home.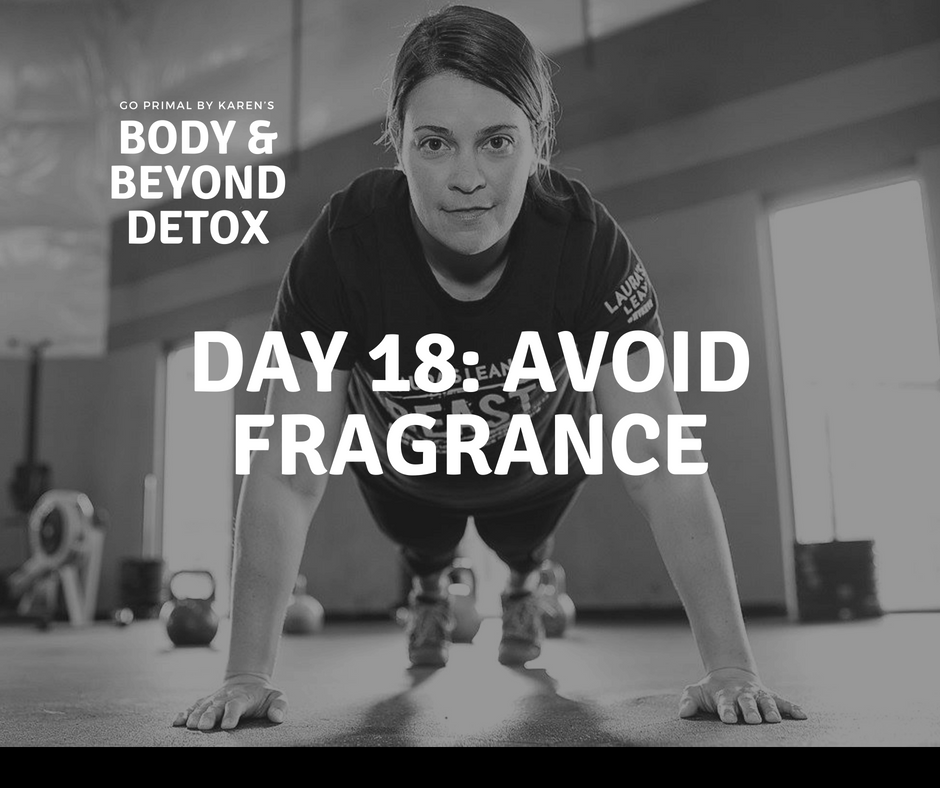 Do you use products with parfum or fragrance on the ingredient label? If so, those words could be hiding carcinogens, hormone disruptors, or even neurotoxicants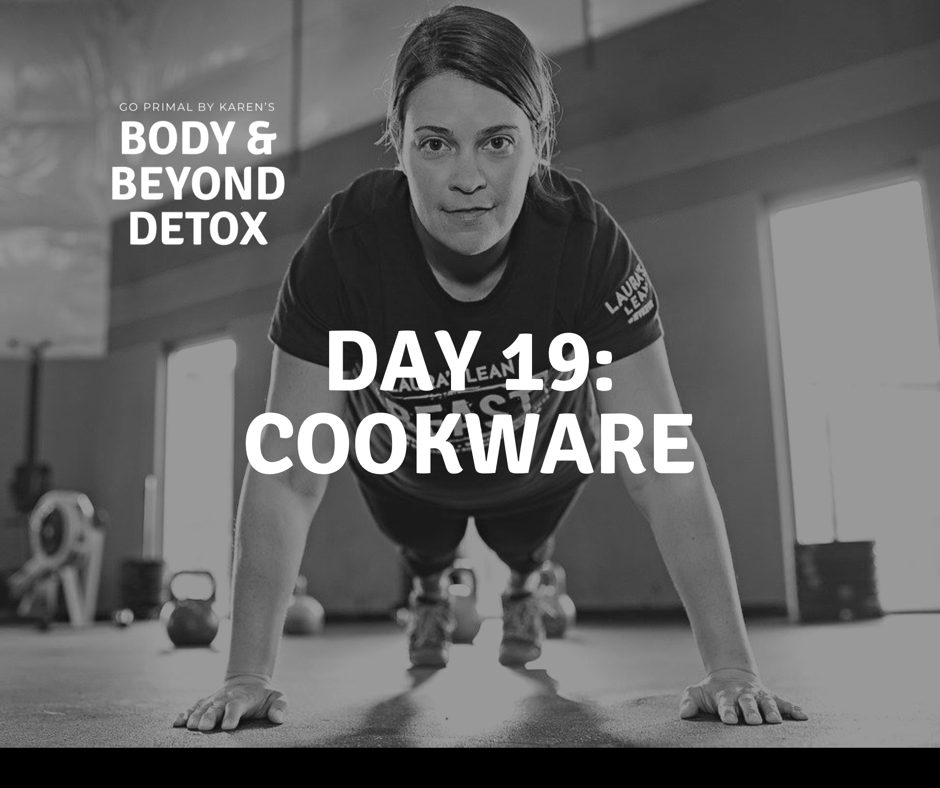 Skip the non-stick teflon pan. Use stainless steel. Ceramic, or cast iron to avoid harmful toxins.
Do you like cilantro? It's a fantastic detoxifying herb. If so, make some guacamole tonight with plenty of cilantro. Parsley is also beneficial detox herb!
Skip the alcohol this week. There's no way around it. Alcohol is a toxin and a burden on your liver.